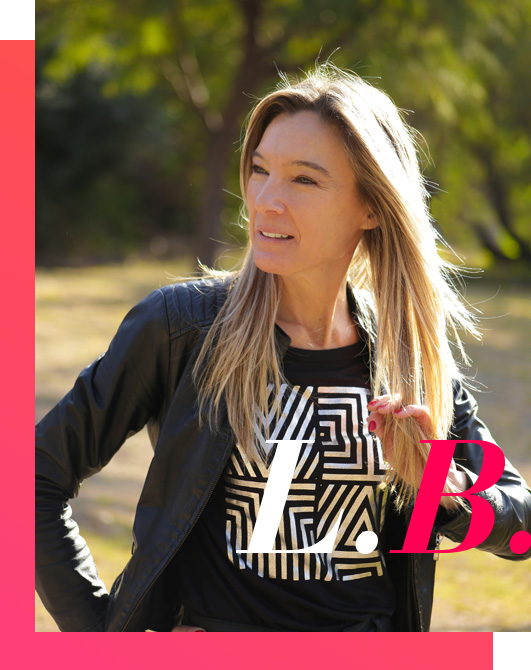 This is me
Multipassionate and a firm believer in possibility through creativity.
My passion for human potential is what drives me every day. There's nothing more exciting to me than helping people discover their true potential and achieve their most ambitious goals and dreams. I'm grateful for the opportunity to do what I love every day, and I'm eager to continue helping more people reach their full potential.
Luciana is a visual designer, artist, brand coach and creative coach. While living in Milan, Italy, she completed her thesis at the Italian Design Institute in 1997. She subsequently moved to London, England, where she worked freelance for several graphic design agencies. It was In London where she truly discovered her passion for art and design and worked on many personal projects. In May 1998 one of her works was published in Computer Arts Magazine, entitled "The Life Project", which gave an interactive insight of not only the creative mind of an artist, but also revealed the way a person committed to artistic creation works and lives.
As a result of this publication she received offers of employment from many places, including USA, England, Italy and Sweden; but elected to move back to Argentina to be near her family. Since her return to Buenos Aires she has worked at several agencies as Senior Designer and finally as Art Director, during which time she completed major projects for companies such as Sony, Unilever, Arcor, and Kraft, among others. In 2010 she established her own studio, in the field of graphic design, illustration, digital art, brand coaching and creative coaching.
Over the years I have worked very closely with Luciana on various projects. Her creativity together with a curious and vibrant intellect, are an unusual and unbeatable combination for the achievement of goals outside the box. Reliable, disciplined and committed. I heartily recommend her.
Gabriela Tomasini
Founder Plan País Argentina
Her dedication to projects, incredible eye for aesthetics, very close attention to details, and her overall work ethic to always go the extra mile to keep her clients happy is something quite impressive and rare to find. More than everything she is a very humble person, and easy to communicate and work with. She can be a highly valuable asset to a wide range of projects.
Narayanan Prasath
Growth Marketing Manager at Demand Local, Inc.
An excellent professional, I had the opportunity to hire Luciana for different projects. In addition to her sense of responsibility and dedication she has the capacity to contribute with very good ideas achieving, as a result, high impact designs.
Lorena Amarante
Author, Speaker, Entrepreneur, Digital Marketing Pioneer
I would love to help you out with your purpose
Ready to start a conversation with meaning ?