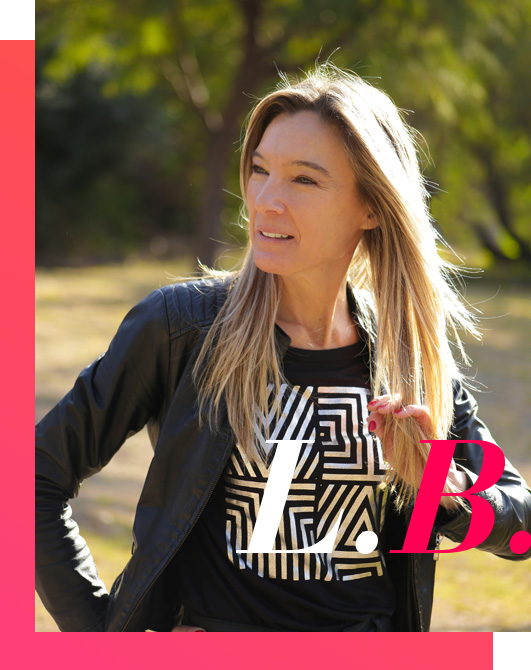 Esta soy yo
Multi-apasionada y firme creyente en la posibilidad a través de la creatividad.
Mi pasión por el potencial humano es lo que me impulsa cada día. No hay nada más emocionante para mí que ayudar a las personas a descubrir su verdadero potencial y ayudarlas a alcanzar sus metas y sueños más ambiciosos. Estoy agradecida por tener la oportunidad de hacer lo que amo todos los días y estoy ansiosa por seguir ayudando a más personas a alcanzar su máximo potencial.
Luciana is a visual designer, artist, brand coach and creative coach. While living in Milan, Italy, she completed her thesis at the Italian Design Institute in 1997. She subsequently moved to London, England, where she worked freelance for several graphic design agencies. It was In London where she truly discovered her passion for art and design and worked on many personal projects. In May 1998 one of her works was published in Computer Arts Magazine, entitled "The Life Project", which gave an interactive insight of not only the creative mind of an artist, but also revealed the way a person committed to artistic creation works and lives.
As a result of this publication she received offers of employment from many places, including USA, England, Italy and Sweden; but elected to move back to Argentina to be near her family. Since her return to Buenos Aires she has worked at several agencies as Senior Designer and finally as Art Director, during which time she completed major projects for companies such as Sony, Unilever, Arcor, and Kraft, among others. In 2010 she established her own studio, in the field of graphic design, illustration, digital art, brand coaching and creative coaching.
A través de los años he trabajado con Luciana, y de manera muy cercana, en proyectos diversos. Su creatividad asociada a un intelecto curioso y vibrante, son una combinación inhabitual e imbatible para el logro de objetivos fuera de la caja. Confiable, disciplinada y comprometida. La recomiendo efusivamente.
Gabriela Tomasini
Fundadora Plan País Argentina
Su dedicación a los proyectos, su increíble ojo para la estética, su gran atención a los detalles y su ética de trabajo; siempre hacer un esfuerzo adicional para mantener satisfechos a sus clientes, es algo extraordinario y raro de encontrar. Lo que es aún más, es una persona muy accesible, fácil de comunicarse y trabajar. Luciana es una profesional muy valiosa para una amplia gama de proyectos.
Narayanan Prasath
Growth Marketing Manager at Demand Local, Inc.
Una excelente profesional, tuve oportunidad de contratar a Luciana para diferentes proyectos, además de responsable y dedicada tiene la capacidad de sumar muy buenas ideas y hacer aportes para lograr diseños de alto impacto.
Lorena Amarante
Author, Speaker, Entrepreneur, Digital Marketing Pioneer
Me encantaría ayudarte a descubrir tu propósito
¿Comenzamos una conversación con propósito ?