Londres. Una inspiración viva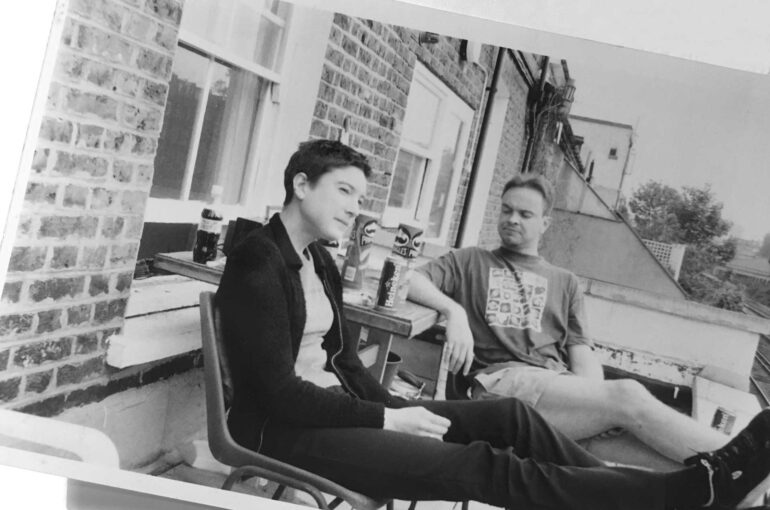 Cuando terminé la tesis de diseño en Milán, me fui con mi gran amiga y compañera de estudios Alessandra, a buscar trabajo a Londres.
Se imaginan Londres, una de las más grandes capitales de diseño del mundo y yo recién recibida y sin permiso de trabajo.

Creo haber mandado 200 CV. Claro que a medida que pasaban los días íbamos modificándolos para hacerlos cada vez más creativos y persuasivos.
Y recibíamos la típica respuesta cordial, "Thanks for you CV, we don't have any vacancies at the moment. Good luck with your job hunt! Your Sincerely xxxx"
Yo estaba determinada a conseguir trabajo, no contemplaba lo contrario, simplemente no lo imaginaba.
Mientras buscábamos trabajo comprábamos todas las revistas de diseño del momento, los libros más disruptivos y los CDs por su diseño de tapa. Teníamos el pelo muy corto y nos vestíamos solo de color negro. Estaban de moda las Vans y las Superga blancas.
A medida que disfrutábamos del estilo de vida inglés, de los pubs y sus infinitas pintas de Kronenbourg, nuestra creatividad iba madurando y nuestras ideas para conseguir trabajo se iban multiplicando.
Hasta que un día vi un aviso en una de las revistas más representativas de diseño a nivel mundial, donde publicaban trabajos de diseñadores. El anuncio decía así: We want your work. Sentí que me lo decían a mi.
Larga historia resumida. Creé un proyecto digital interactivo, en el ático de mi gran amigo Graham, y lo envié a la revista.
Esta vez la respuesta fue positiva.
El trabajo se publicó y recibí ofertas de trabajo no solo en Londres sino también para trabajar en New York y Suecia.
Tenía un objetivo muy claro.
No contemplaba un plan B
Vivía y respiraba el diseño
Podía ver y sentir mi deseo.
Continué estudiando y progresando.
No me di por vencida, cuando un plan no funcionaba probaba otro.
Ahora soy Life Designer.
Seguramente tienen una historia así. Algo que querían y que lograron y no fue porque tuvieron suerte.